Not really sure what you want to do yet, or perhaps you have students that are going to be working on the site, but you don't want them working on the "good pages".
Create a Practice Page!
To create a new Practice Page:
Click File > New Practice Page
Name your Practice Page
Design using the Page Designer Tools
When you're finished designing, click File > Save As Practice Page
A double-page spread (DPS) opens on top of any page design, so you don't need to find a blank page to do this.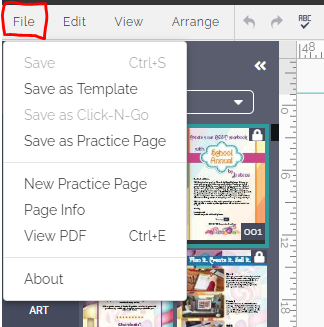 To use your saved Practice Page at a later time:
Click the DESIGNS button
Expand the Custom Category
Click Practice Pages
Your list of saved Practice Pages will display
Drag the Practice Page you want to use onto the page set, overwriting the current page
Save the page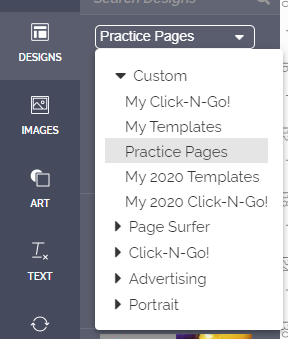 TIP: Use Practice Pages to design your custom cover on the site to use fonts/themes/backgrounds that coordinate with your book.
Save