Where can I find Clip Art?
Option 1. From the School Annual Online Website (www.schoolannualonline.com) you can find clip art in the Image Library which is under the Create tab. In the Image Library clip art is the bottom category. Click the Arrow next to the word 'Clipart' to view all of the clip art categories.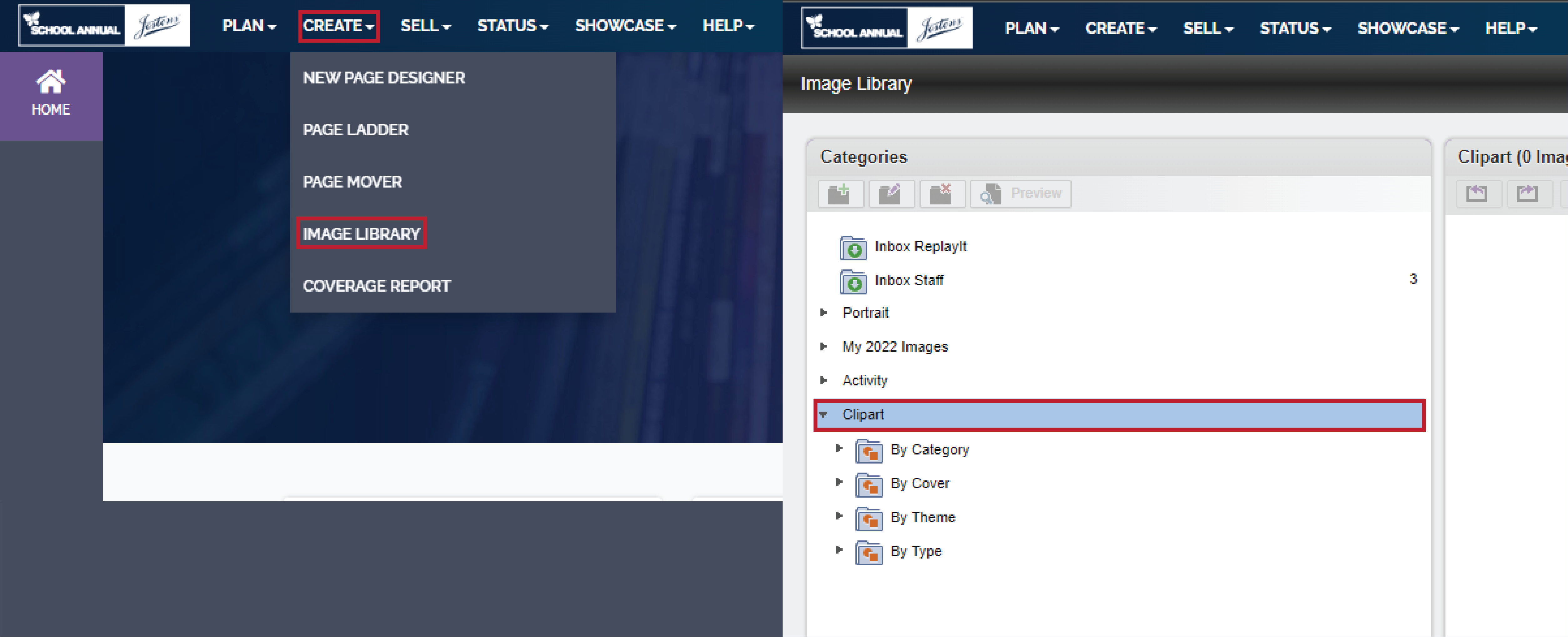 Option 2. Remember that kit book you receive at the beginning of the school year? That kit book has a whole section displaying all of the clip art available for you to use in your yearbook. Just mark down the clip art number and search for it in the Image Library!
Picking and Searching for Clip Art
You can search for Clip Art while working on a page.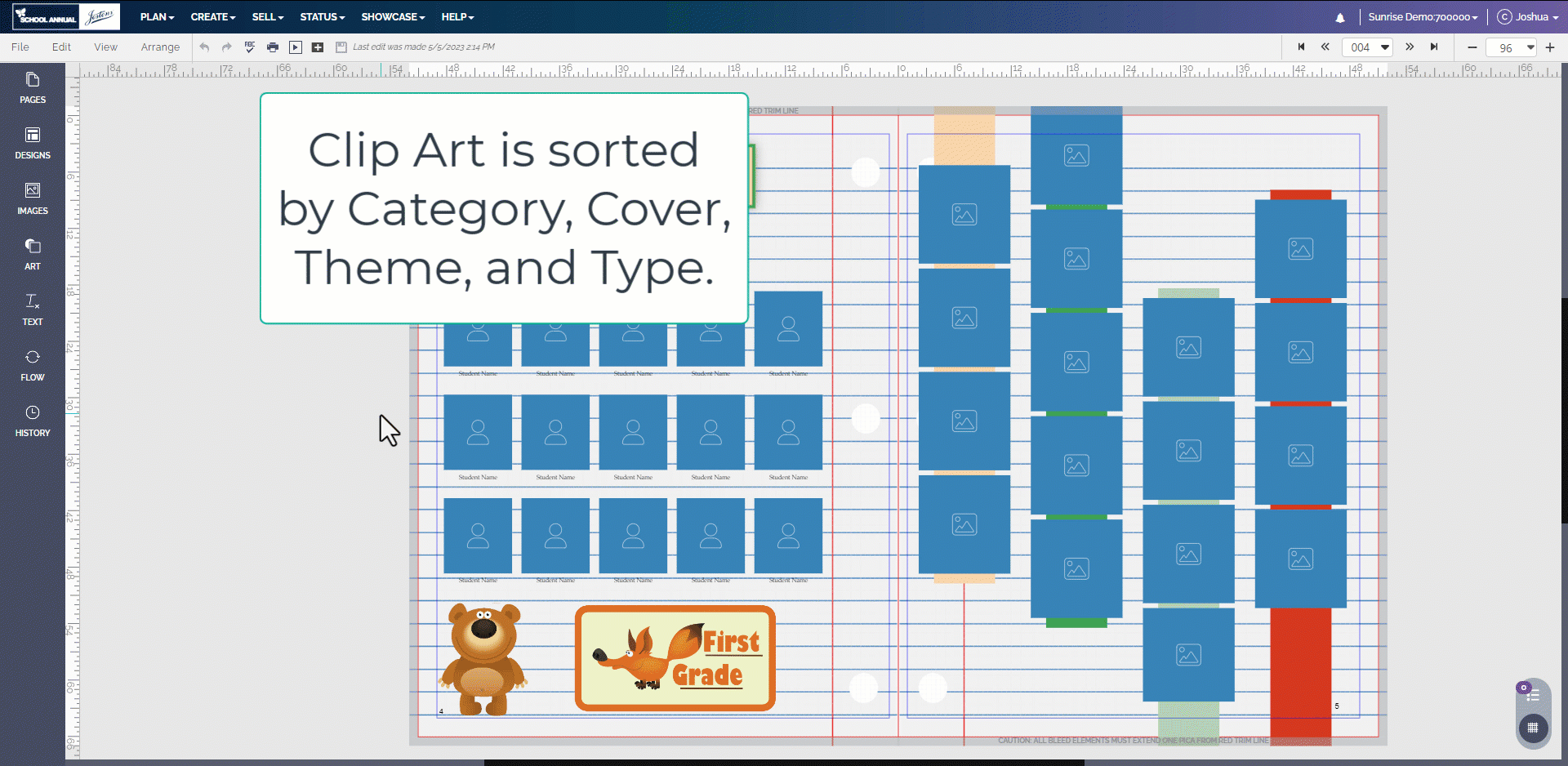 Using the search box, you can search for clip art by clip art by name ( food, candy, background, banner, etc). If you are not finding the clip art you are searching for, make sure you are using a category search term, not a specific word. For example, 'lollipop' will not return any results, but 'candy' will. Also, make sure you are spelling the category correctly, or you may not get any results.
Placing Clip Art onto your Yearbook
Once you have an idea of what clip art you would like to use, and the category it can be found in, you'll need to place it onto your yearbook page. From the Page Designer page (Create > Page Designer), open the Art tab on the left side of the page. Use the drop-down box to the clip art section. Use the arrow next to the word to expand the section. Once you have found the clip art, simply drag and drop it onto your page! You can also use the search box, right above the drop-down box, to search for specific clip art (just like in the Image Library).