When all your pages are proofed, it's time to complete and submit them using your Page Ladder (Plan>Page Ladder).
It's not necessary to do this as you finish each one - you can make this your entire final step and do it all at once.
Status Colors
Each page thumbnail has a color-coded border surrounding the page. This tells you what status your pages are in, and what you can do with that page.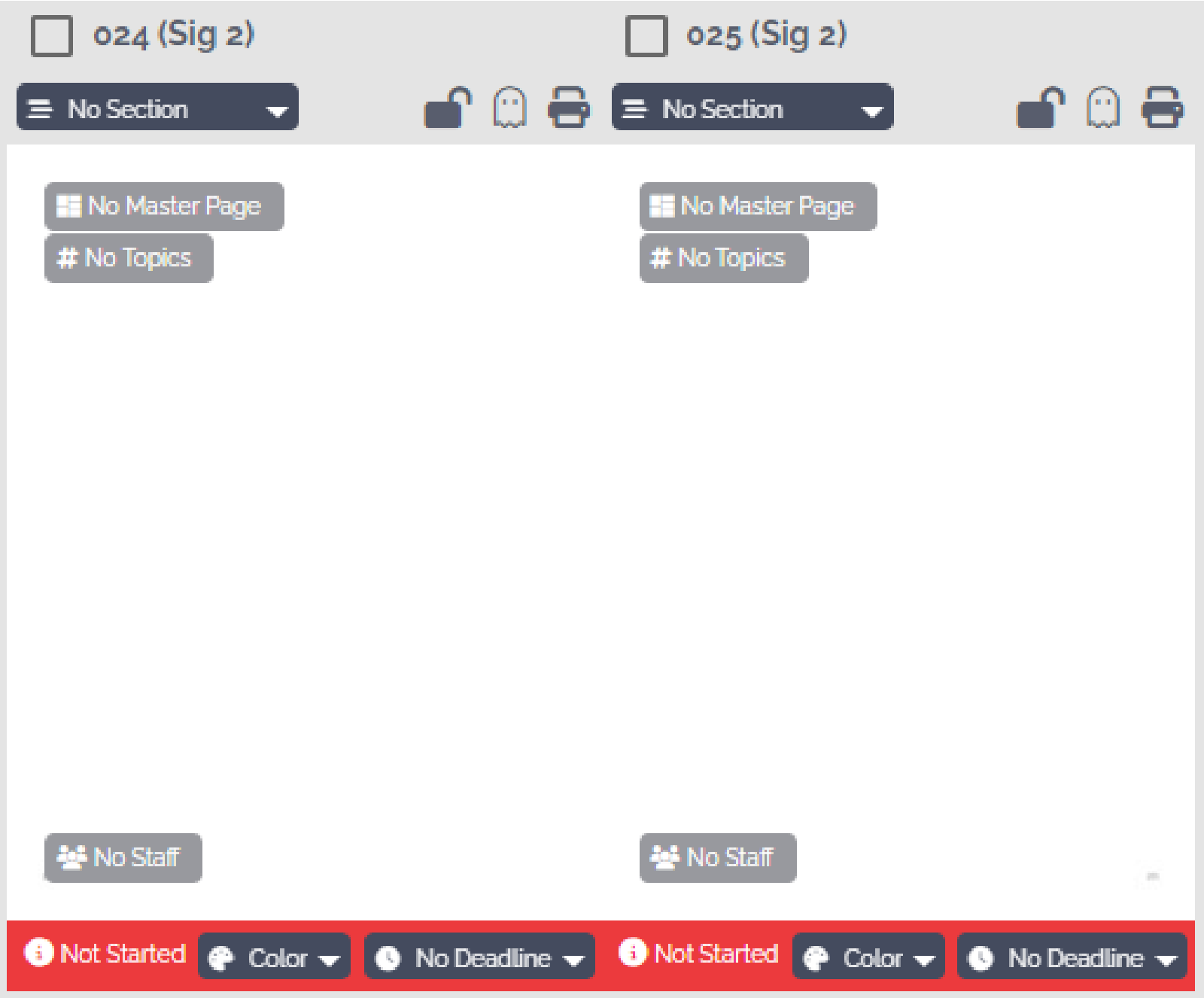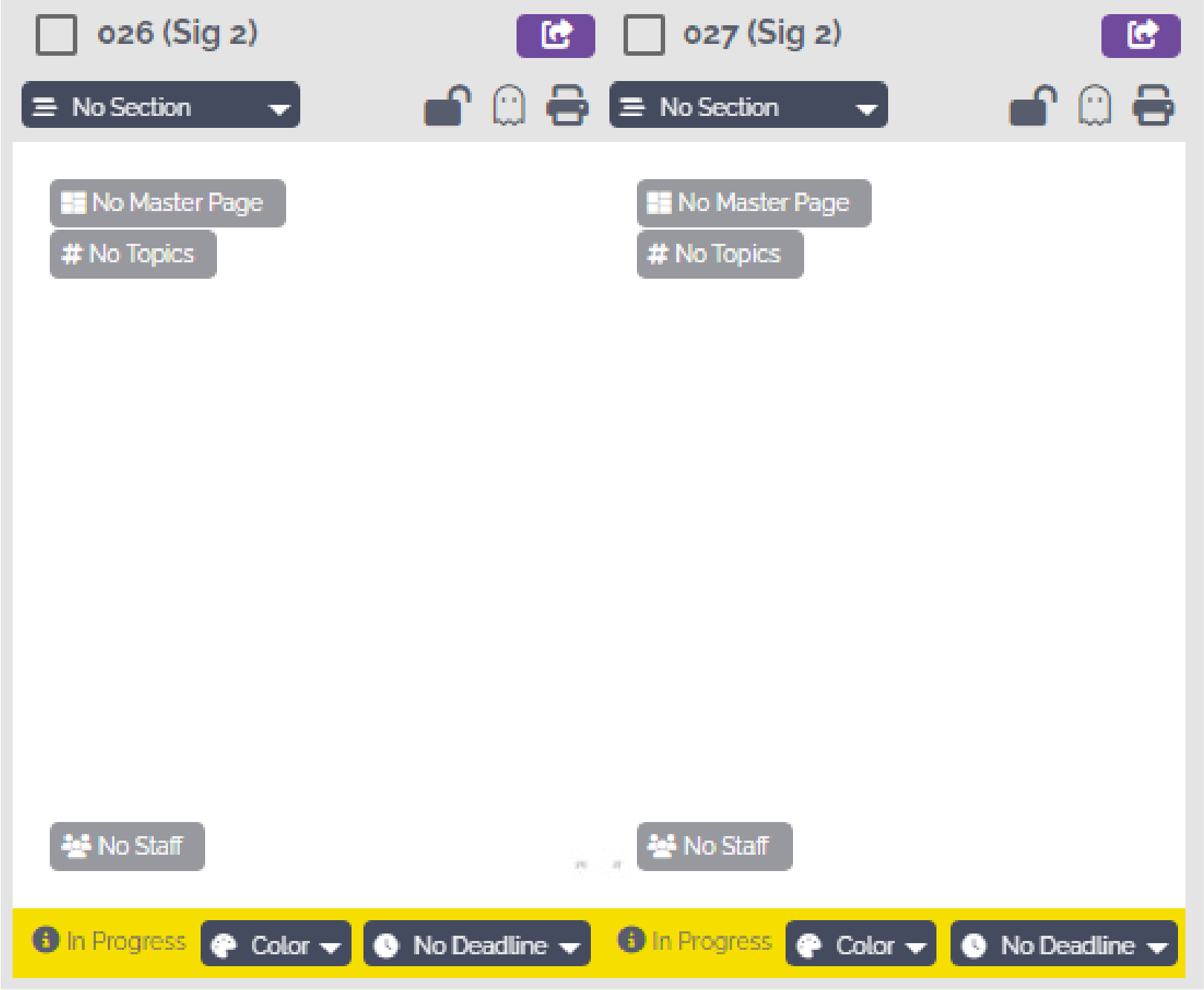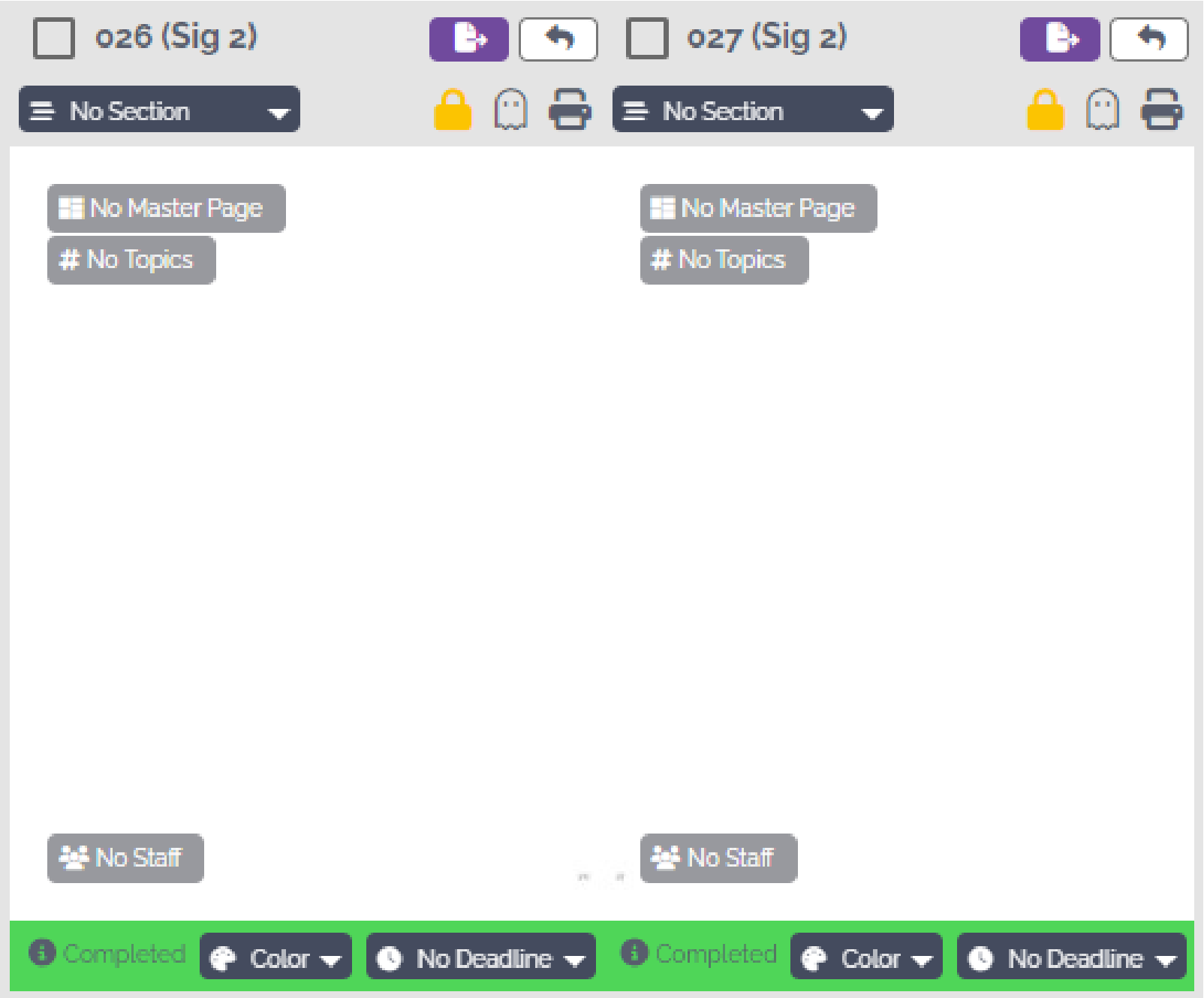 Complete Your Page
Click the Complete button. When the page completes properly, the page border will turn green. If you are logged in as an Adviser, the Submit and Return buttons will appear.
Staff login can mark a page Complete, but will not see the Submit or Return buttons.
If you think you may still need to make additional changes, leave the page in Completed status until the last minute. Click Return if you need to make any edits. (Once a page is submitted, you will not be able to make any further edits.)
Page Review / PDF
You will need to make a final review of each page on your Page Ladder prior to submission.
For each page, click the Printer icon next to the page thumbnail. This will display a PDF preview of your page. This is a low-resolution preview and is not representative of the quality of your printed book.
You are not required to print the PDF, only preview it prior to submitting it.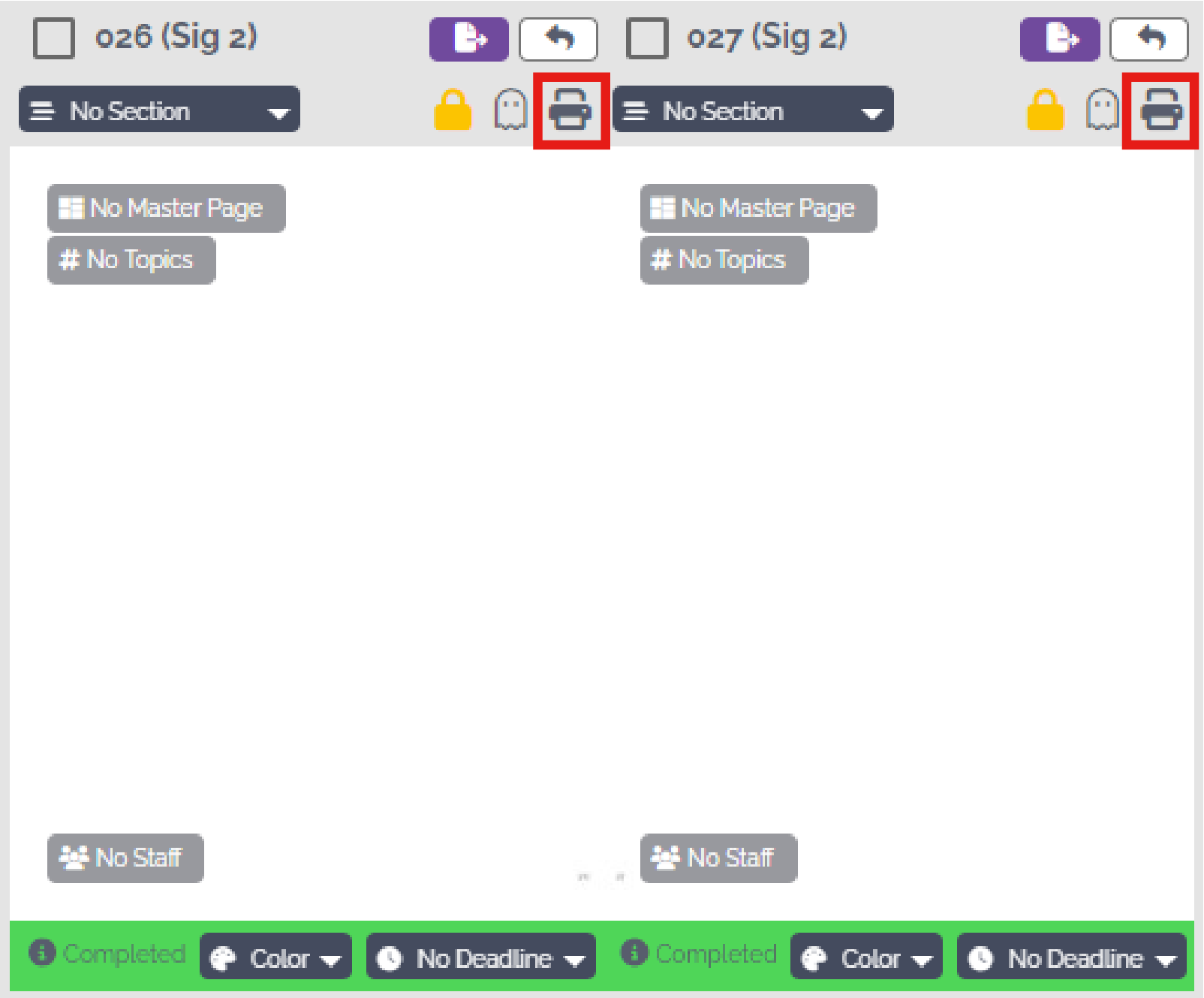 Check this preview for any issues such as formatting, spelling, or grammar. If you need to edit the page, click the page thumbnail to go directly to that page. When all edits have been made, save the page and return to the Page Ladder.
If you forget to click the printer icon on any page, it will error. Always read the error messages - they are pretty easy to fix!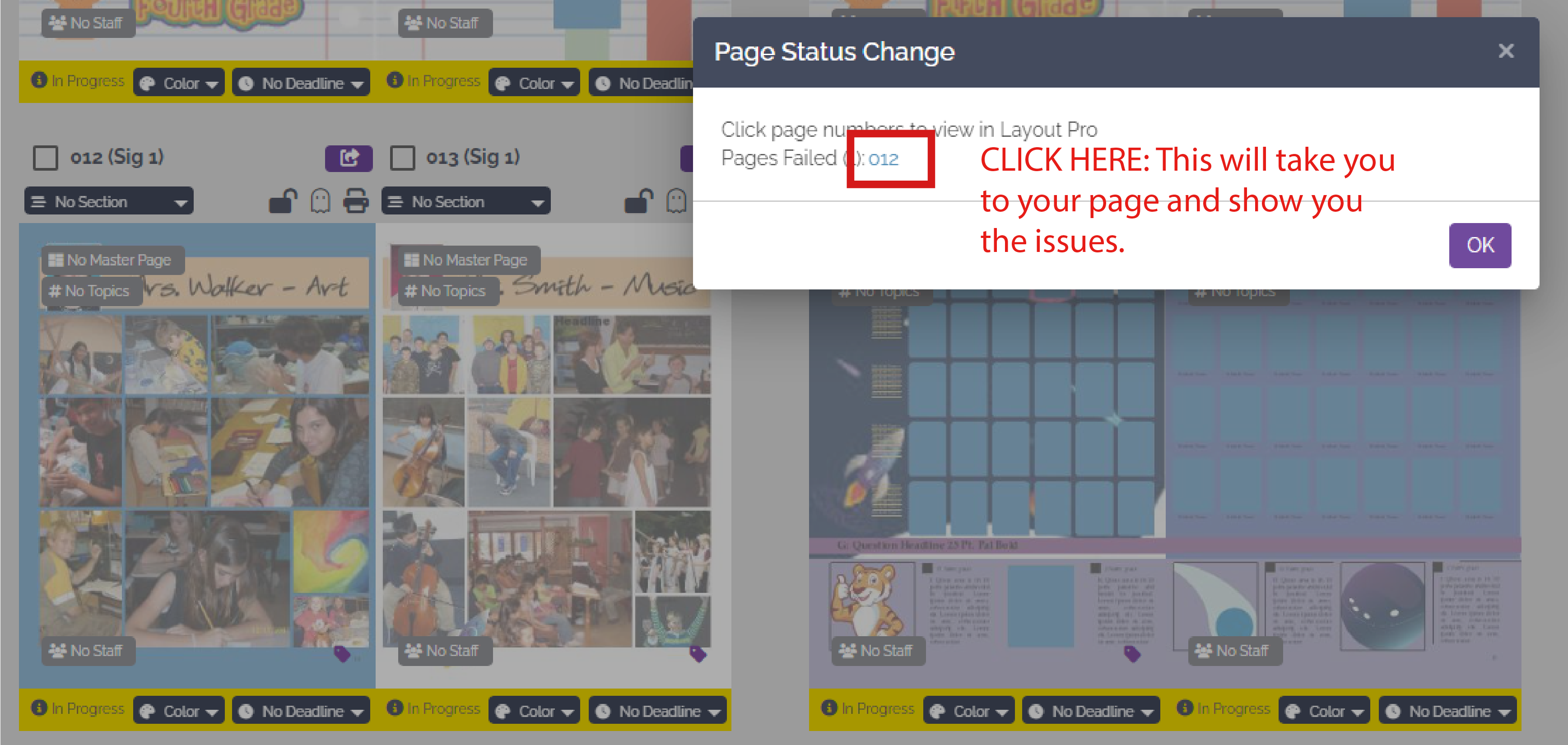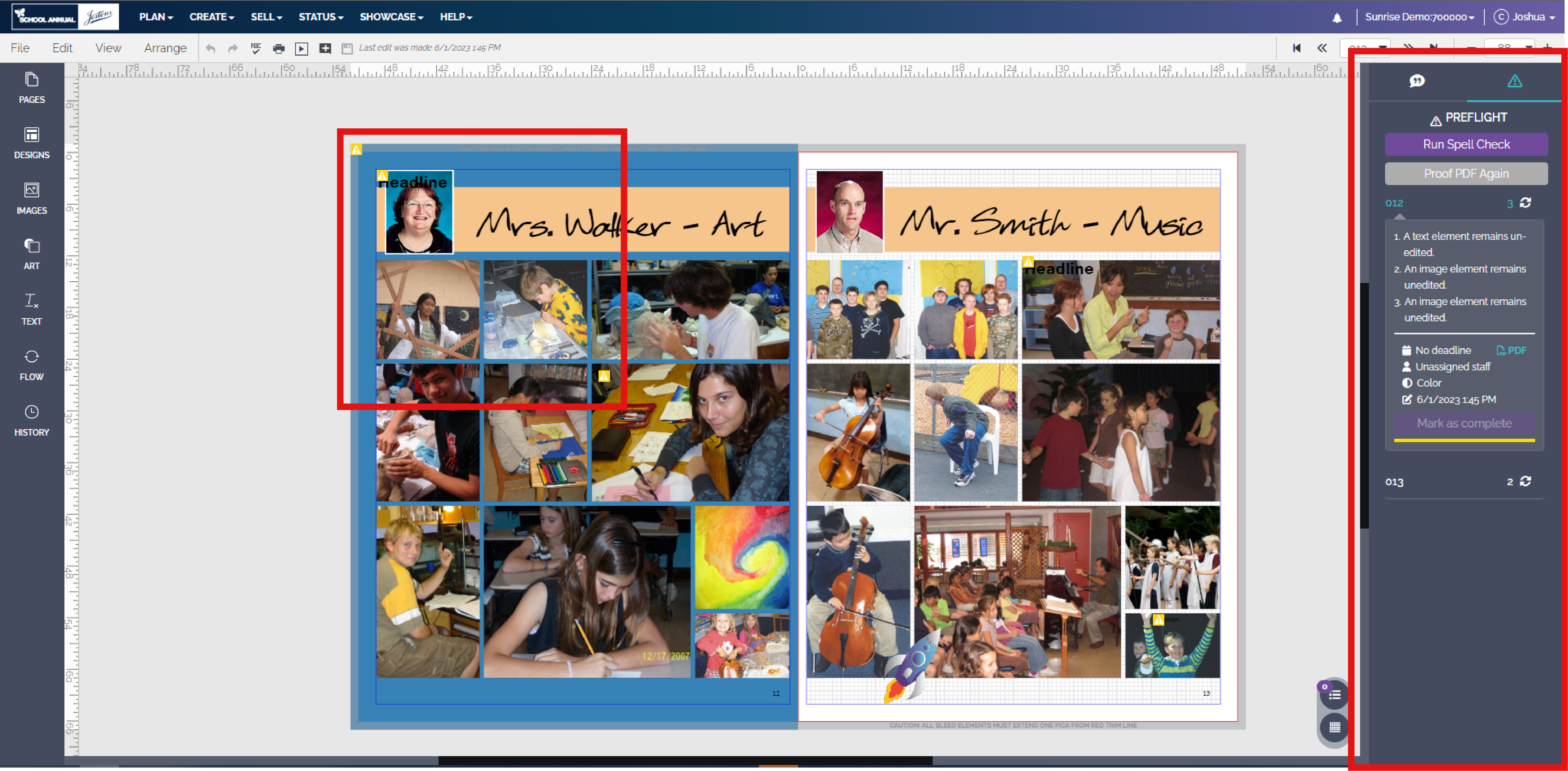 Submit Your Pages
Page borders will turn black when the page is correctly submitted. All page borders must be black for the book to be submitted entirely.
Remember, your pages need to be in Complete Status (green borders) AND have been Previewed with the printer icon.
Click Submit to submit this page.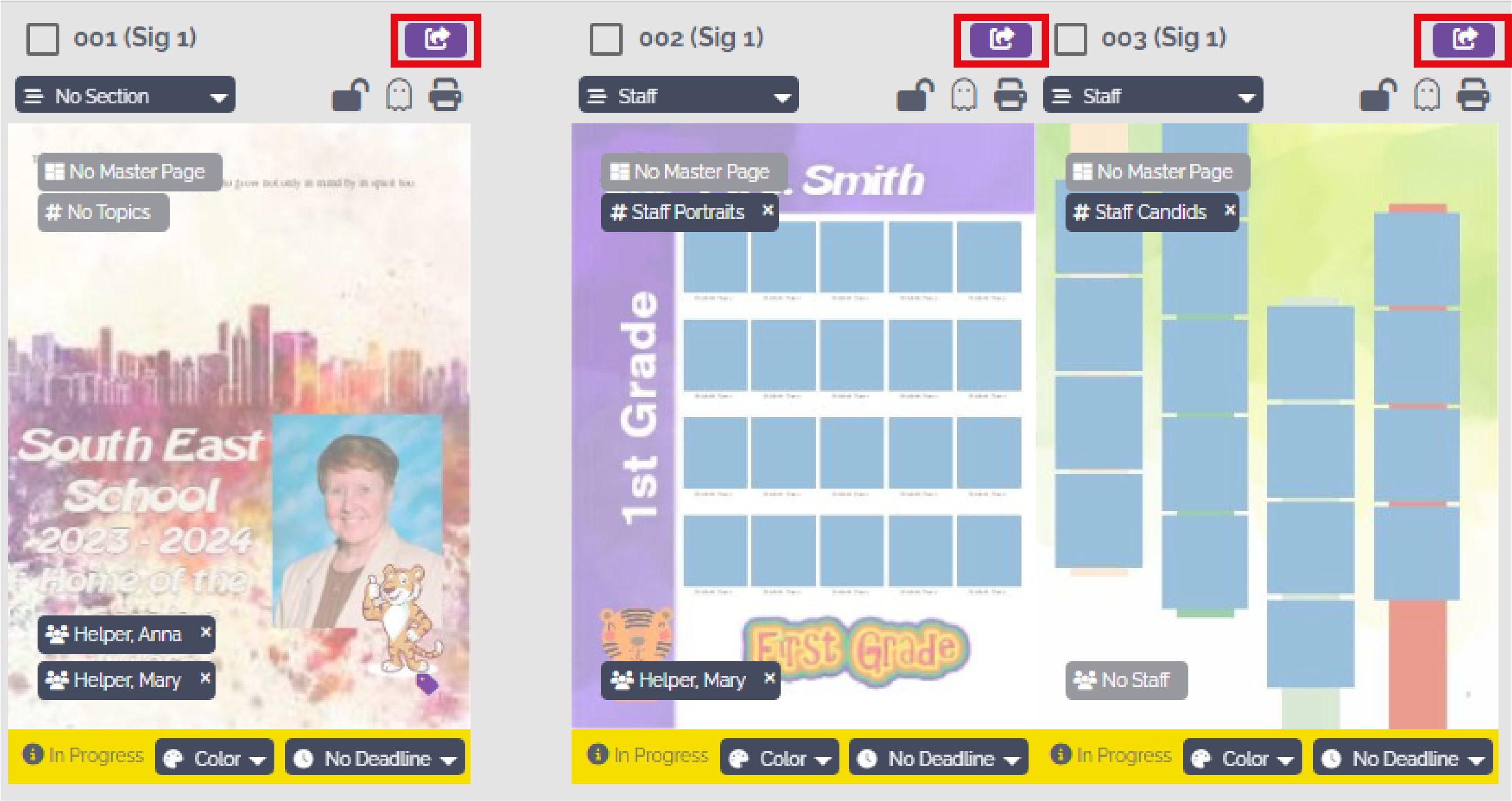 The page border will turn to black and that page is officially submitted. Continue to do this for all pages in the book.
Complete or Submit multiple pages
Oh, yea! You can now complete and submit multiple pages at one time.
Beside each page, the number is a checkbox. Check the individual pages where you want to change the status. Now change the Action in the dropdown box at the top of the Page Ladder.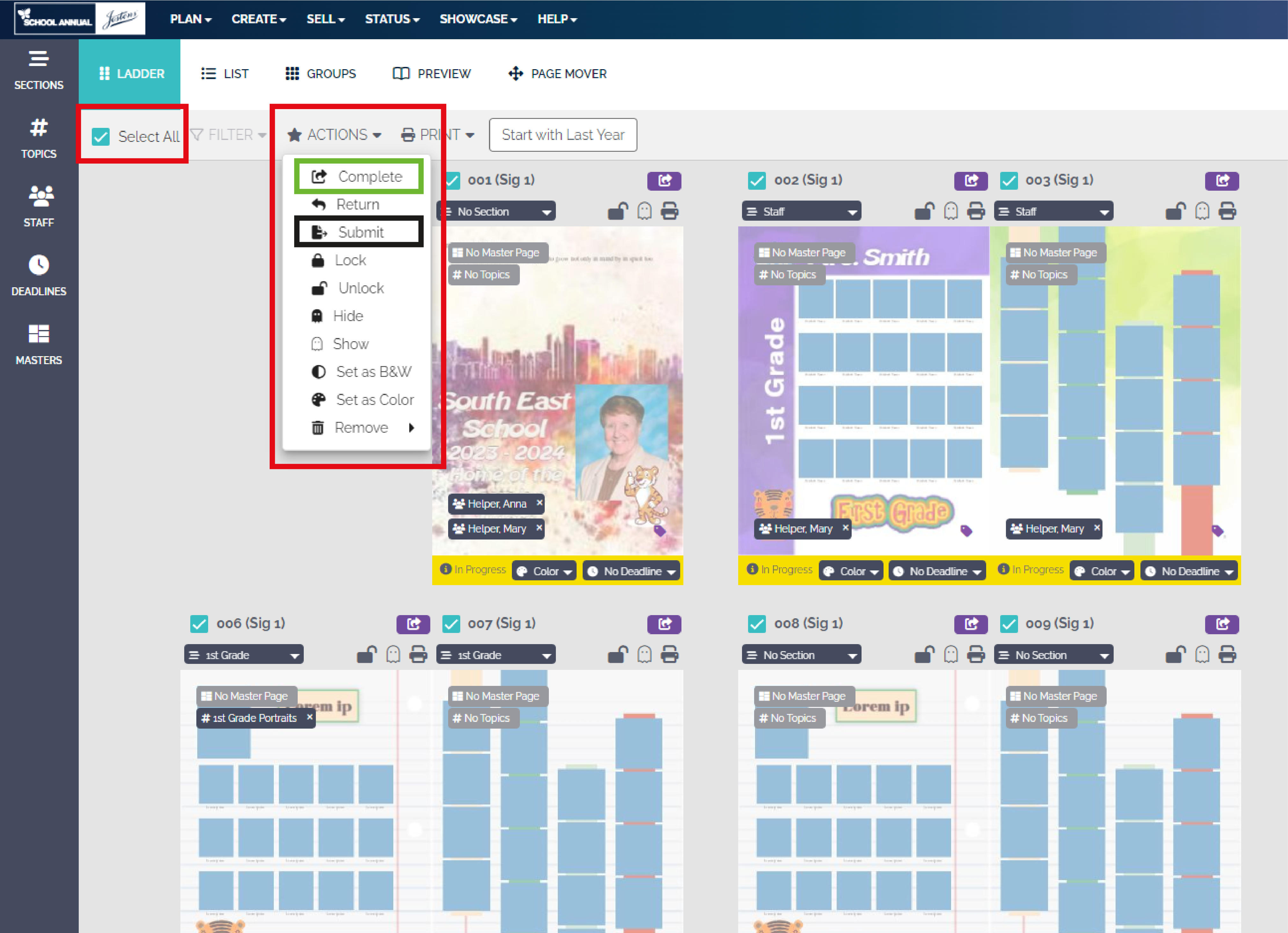 You can only perform ONE action for a group of pages at a time, for instance, Complete a group or Submit a group, but not a combination of both.
For any page where the status cannot change, a list of pages and their errors will display. Go to each page, click the thumbnail to edit the page, and check for the issue noted.
For instance, we tried to Complete page 6, but it was either in Not Started status or already Submitted.

I am missing my COMPLETE or SUBMIT buttons
Are you logged in as an Adviser? Only the Adviser has a SUBMIT button. Both Staff and the Adviser can COMPLETE a page.
Are your pages locked with the Padlock on the Page Ladder? If you've locked the whole page, the SUBMIT and COMPLETE buttons will disappear because the page is not editable. Unlock the page - the button(s) will appear.
Is your page in the correct status to change it? If you're trying to Submit a page, it needs to be in Complete status first.
Still confused?
Send us an email with the pages you need to have submitted. Tell us specifically that you are ready to submit them and that we can do so after we fix the errors. We make as little changes as possible to the page you have.
We'll submit those pages you've identified, but it's really helpful if these are the last ones you need to do. We'll let you know that everything is fixed and your book is headed to Production!