Looking for our standard hard and soft cover selections?
Take a look at the full list of Cover Choices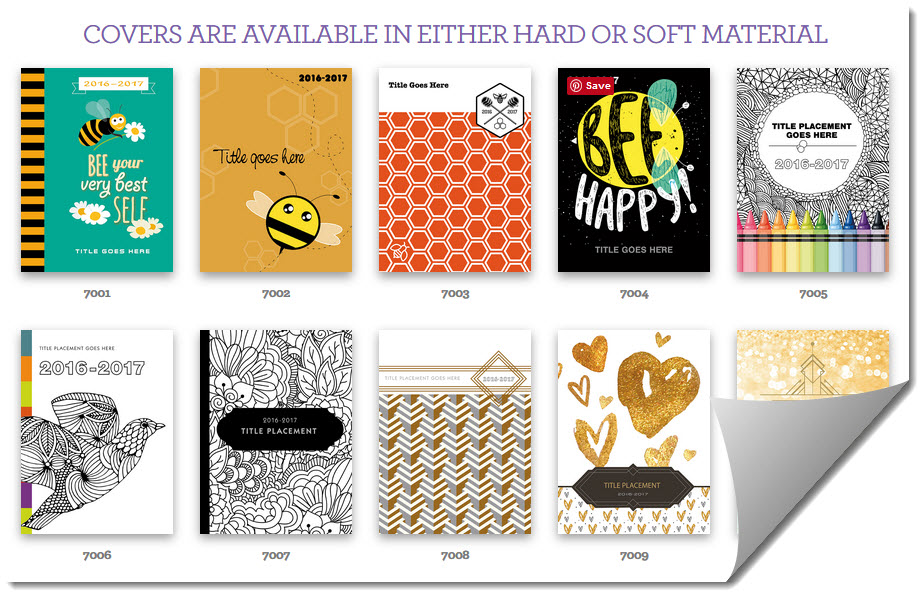 Select your Cover online
Visit this webpage to choose a standard cover design and submit it to us.
Email us your Cover Choice
Once you've made your choice, call or send an email to your rep with the cover number and your title wording.
If you're not sure who your rep is, you can send your information along with your job number to support@schoolannual.com and we'll make sure your rep is notified!