STEP 1 Choose your cover
Looking for our standard hard and soft cover selections?
Take a look at the full list of Cover Choices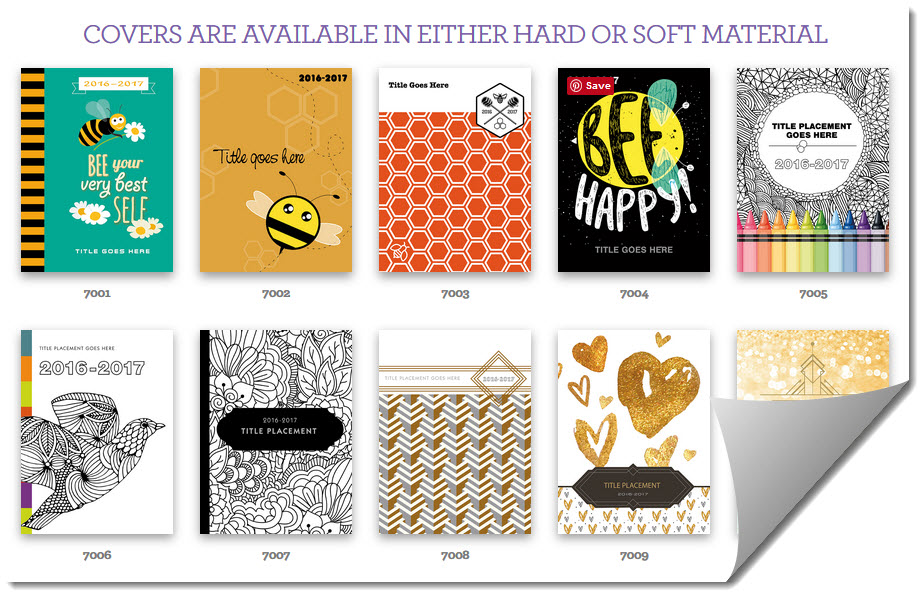 STEP 2 Select Your Cover
Email your Rep with your Job Number and Cover Number.
Please include your Title Name
Visit this webpage to choose a standard cover design and submit it to us.
Cover Selection Form