Tagging your images makes it easier to know everyone is being represented in the yearbook. When your Portraits are uploaded with an Index.txt file (the file that matches student names to images), those images will be automatically tagged, AND that starts the list of names you can use to tag other images.
To tag portrait images, navigate to your Image Library by clicking on Create> Image Library.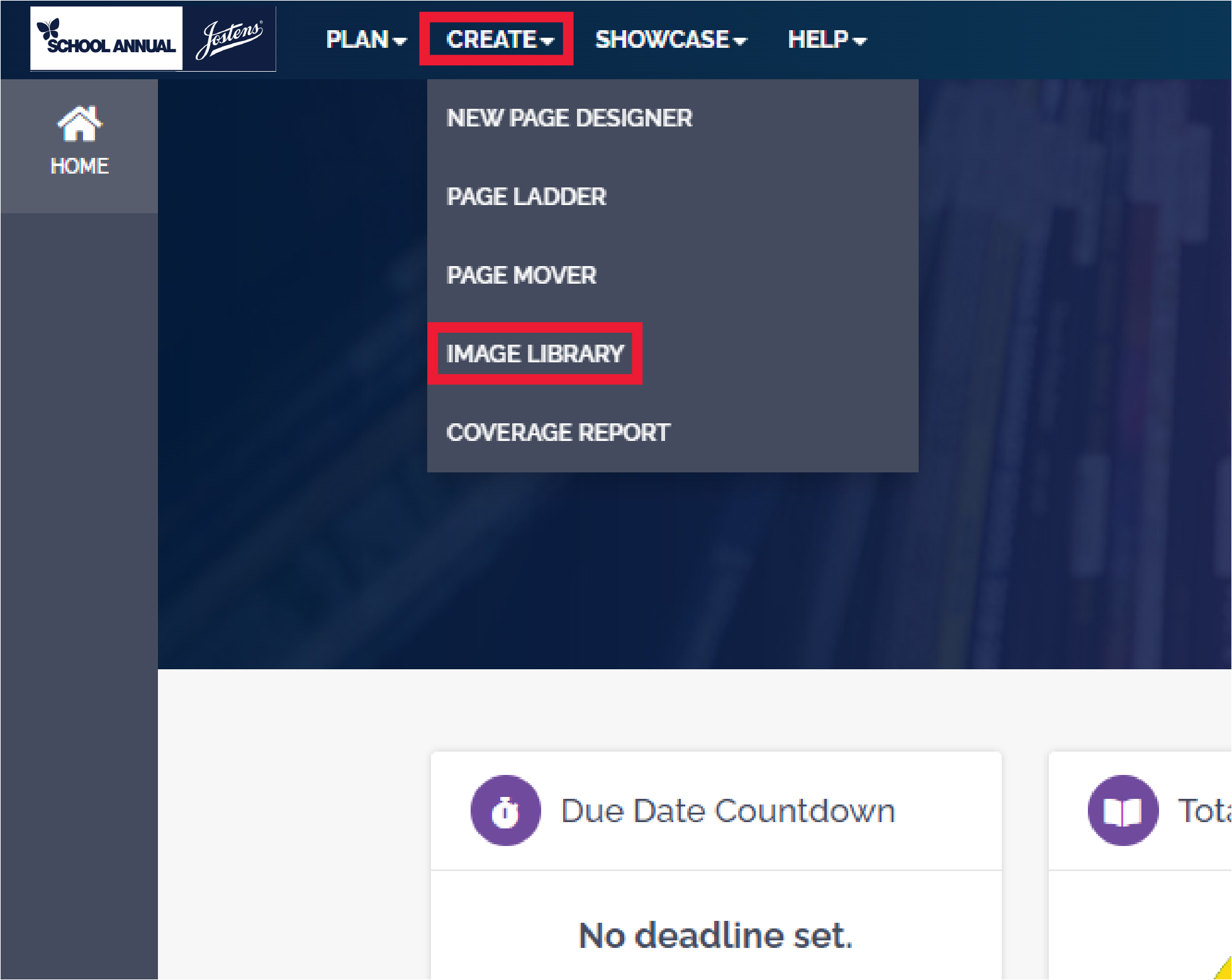 Once there, you click on portrait (click the down arrow to show the subfiles) then click on the teacher/grade file. Next, click on the student/staff portrait and then click on Tag Names
When you do, you will see a screen pop up like this, and then click on +Add.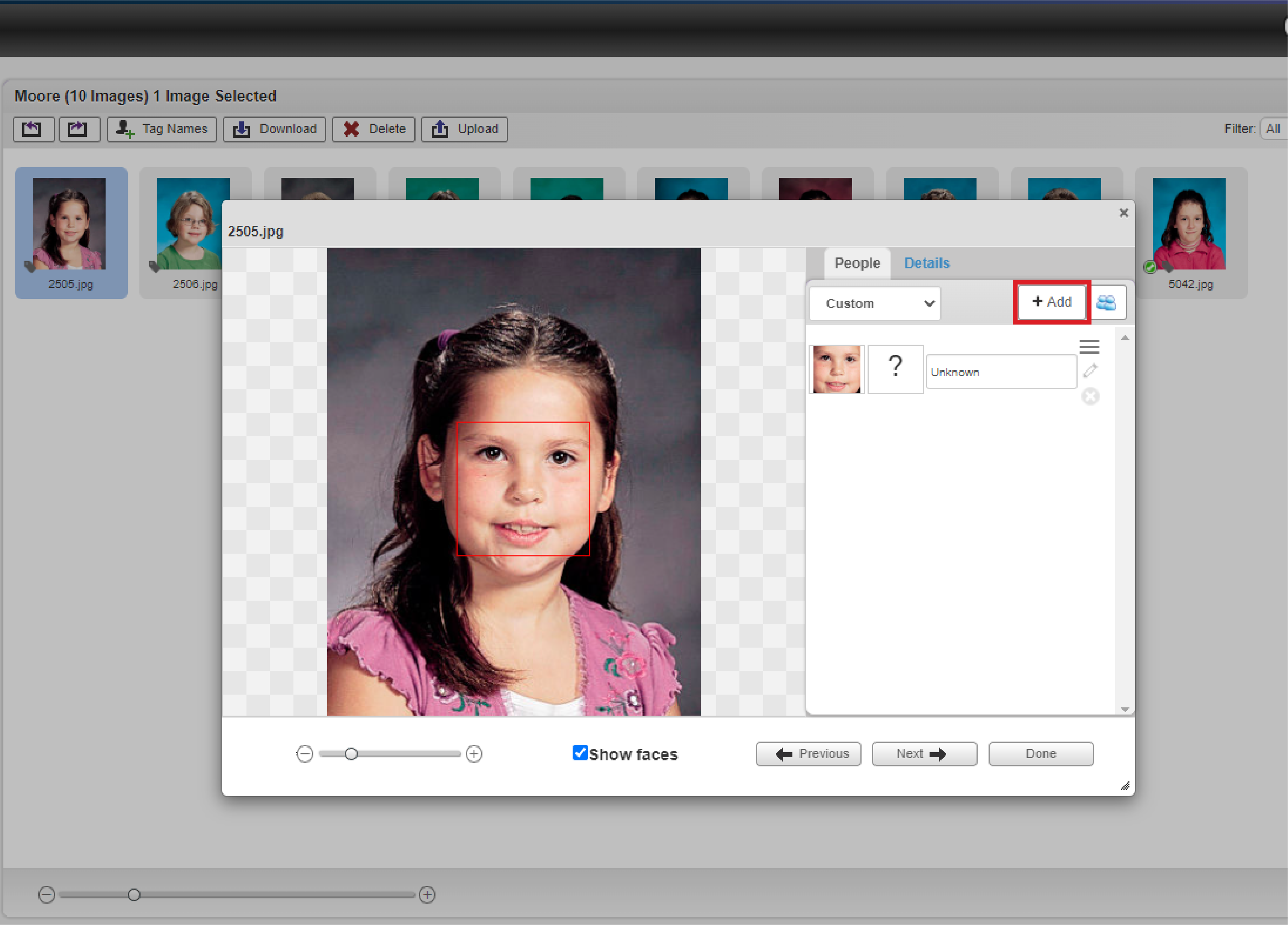 The New Person screen will pop up and here you will enter the First and Last name. The other information is not required. Once the information is entered click on Save at the bottom. Then click Done on the previous screen.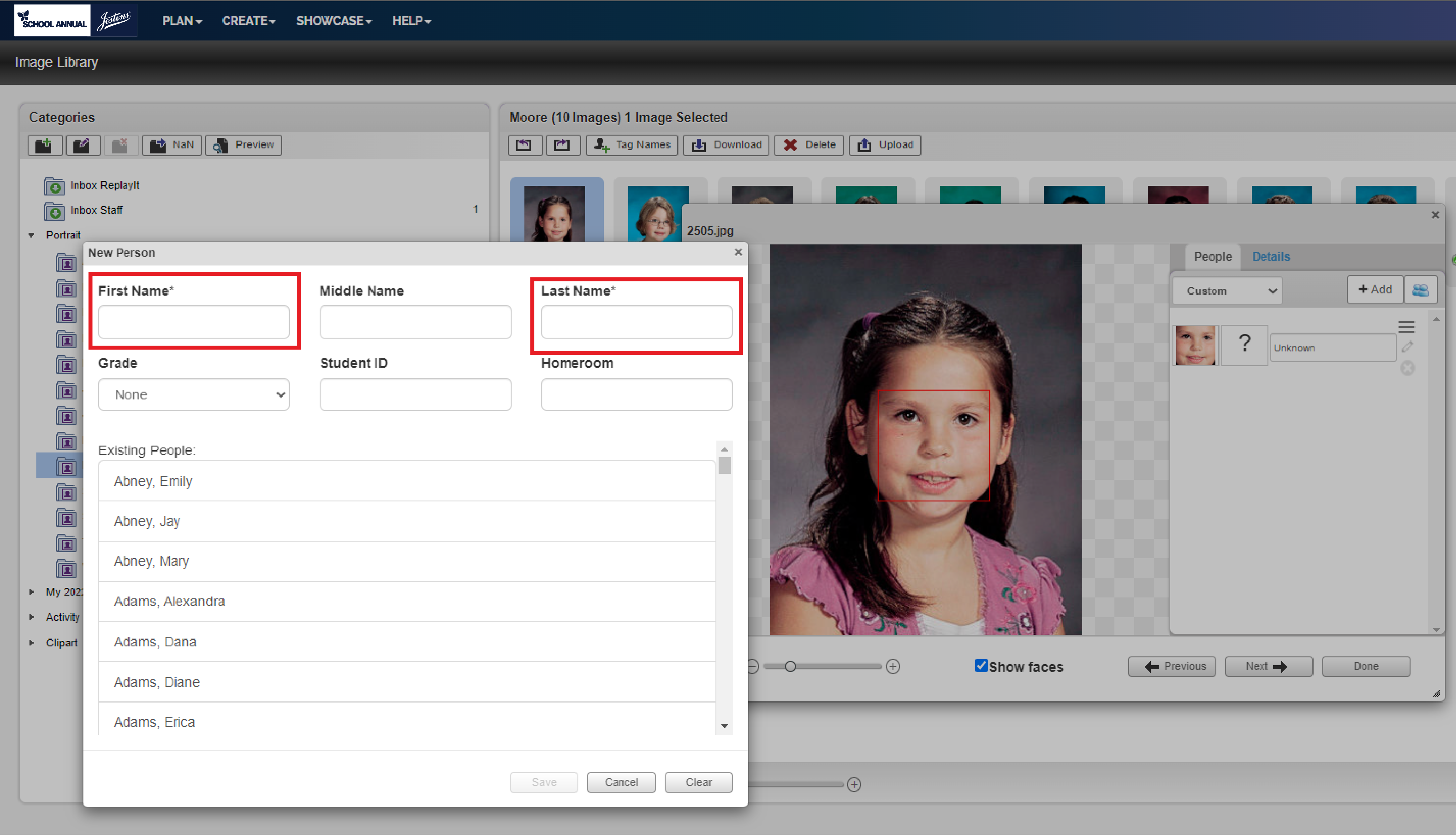 Here you will see the image now displays a green tag in the lower left-hand corner. The name is also shown under the image. As the images are tagged they will move into Alphabetical order.