Is there clipart on your page that does not appear as it should?
Does it appear as a small square, or not at all? To resolve this, increase the size of the clipart on the page. If a piece of clipart is made smaller than it should be, it will not display correctly on the page.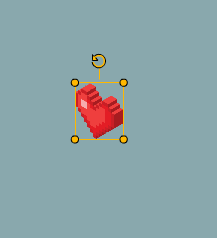 (Notice how the clipart box was slightly increased in size)